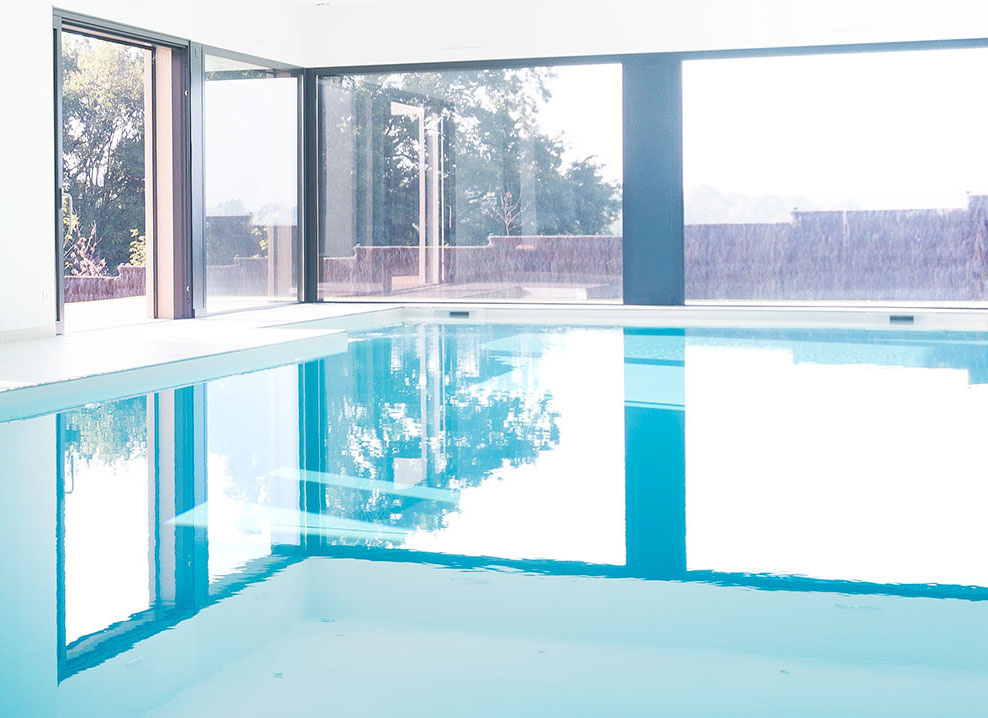 L-shaped indoor pool, 4 x 21 m | White reinforced PVC
Indoor pool equipment
Mondial Piscine recommends:
heating, to ensure that the indoor pool water is always warm
a dehumidifier, in order to avoid the inconvenience of condensation
the automatic cover, guaranteeing less evaporation and the maintenance of heat
the counter-current swimming option, or the hydro-massage nozzles for greater comfort
Request your free quote for an indoor pool.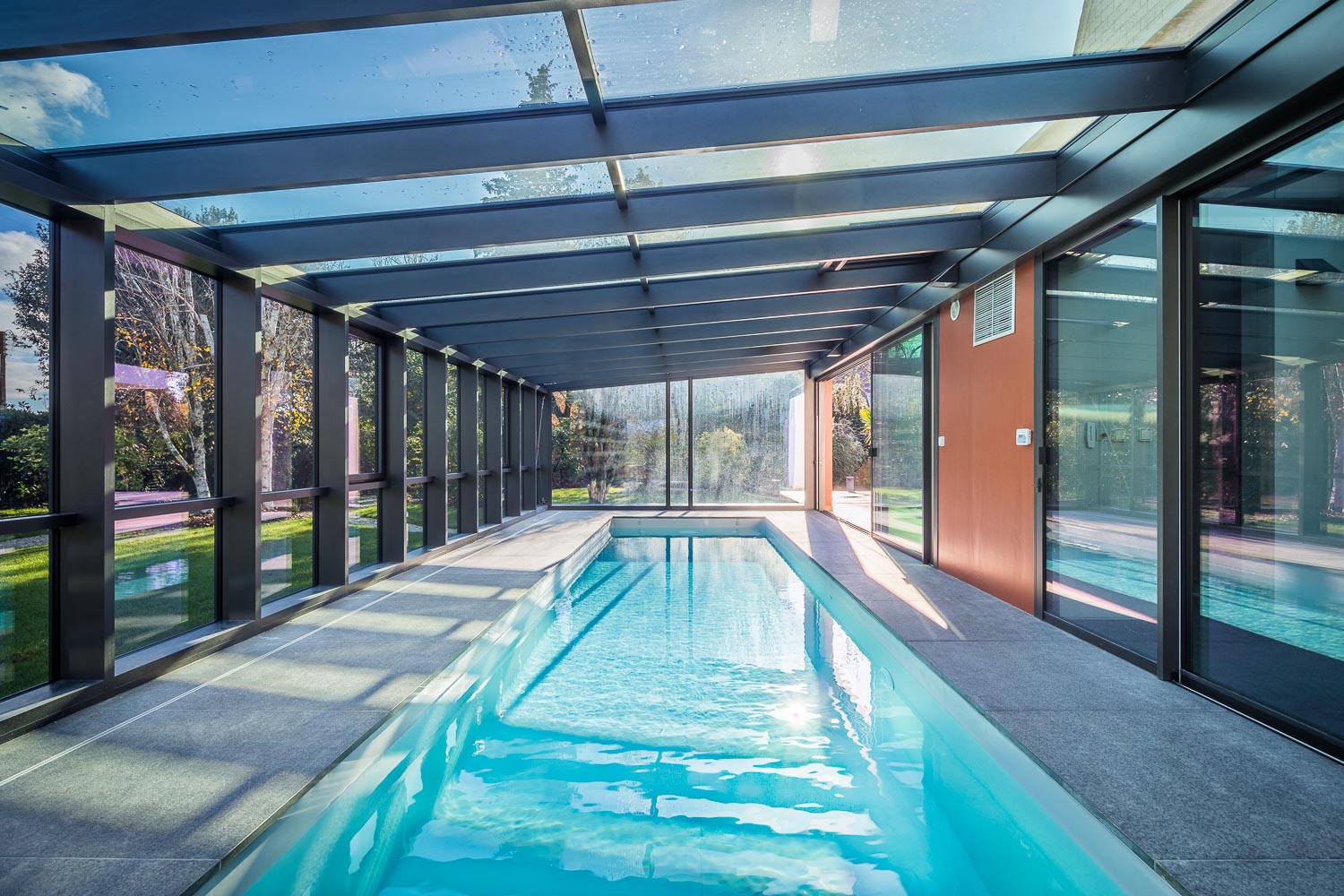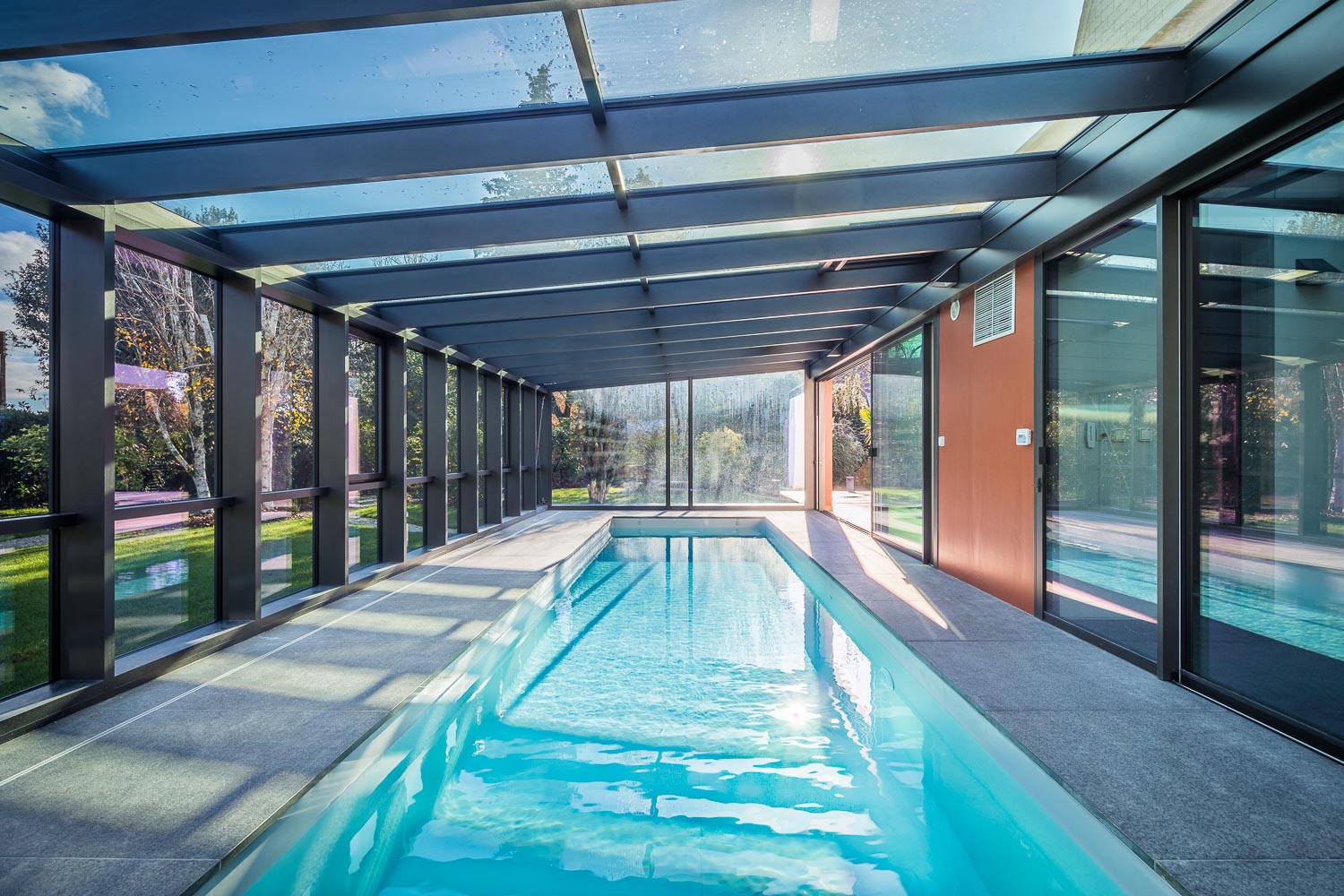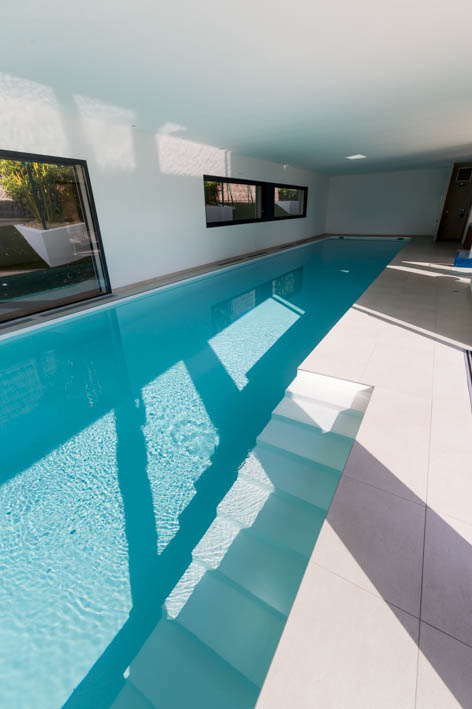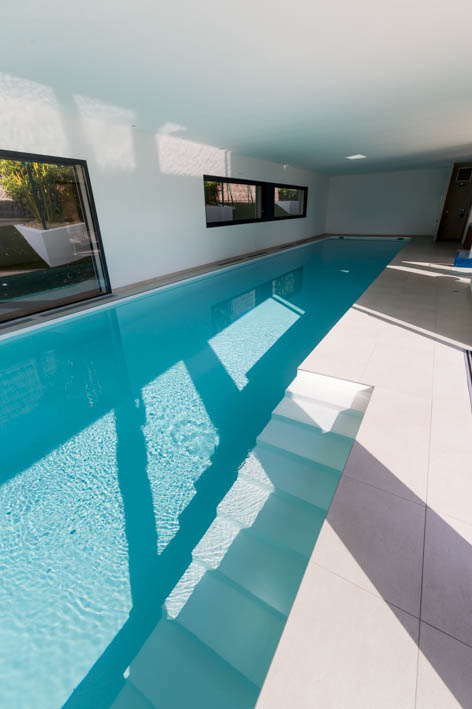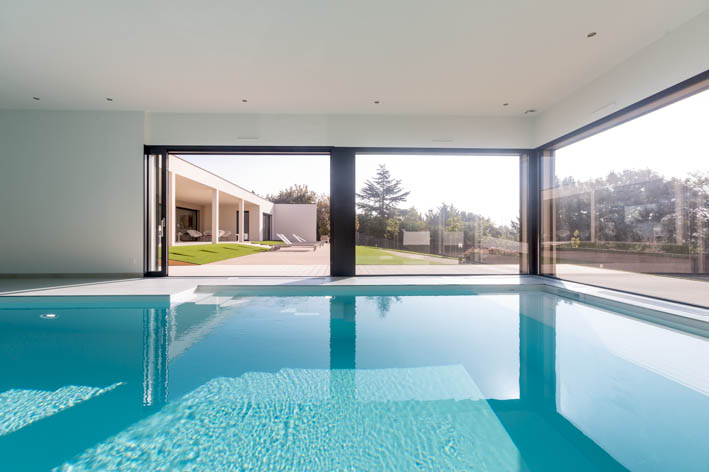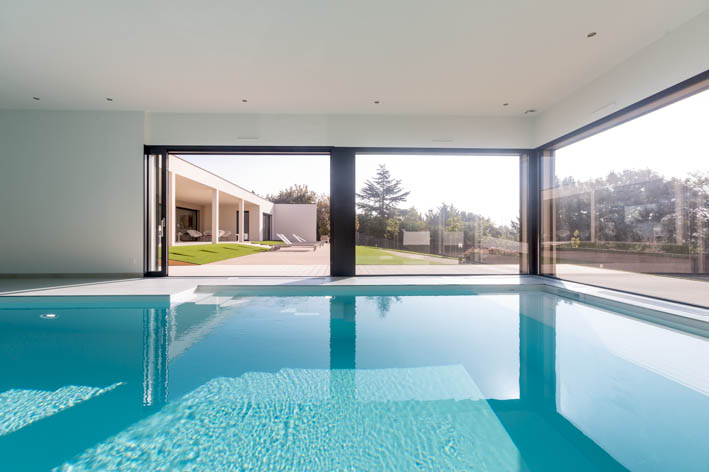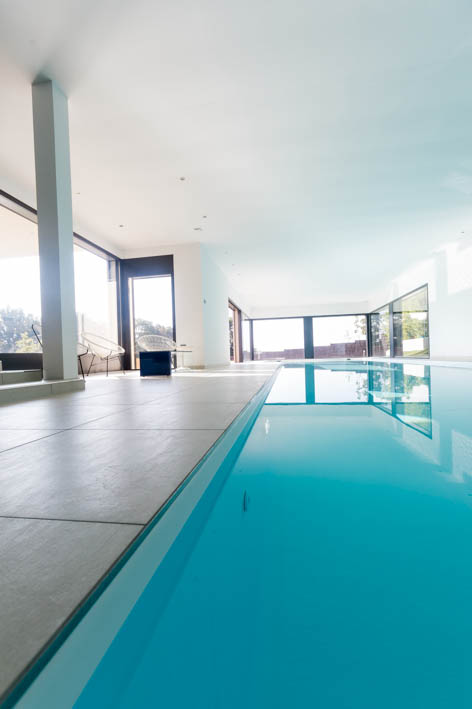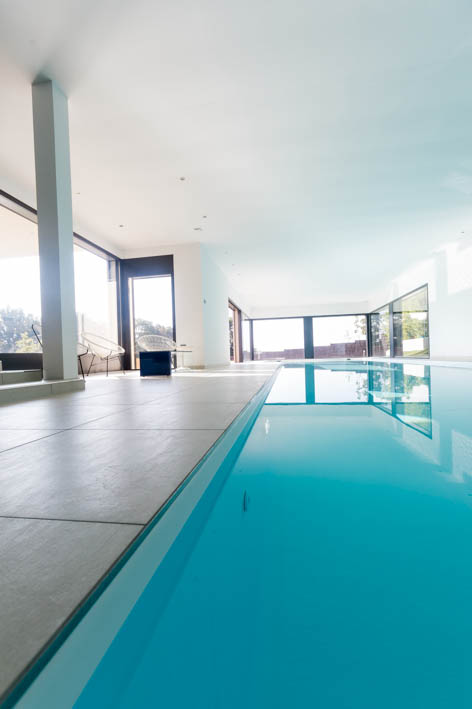 An alternative that allows you to enjoy your pool all year round: the covered pool
By covering your outdoor pool, you will benefit from similar advantages to the indoor pool, in terms of prolonged use, comfort and energy savings. Adaptable to all pool sizes, and ideal for renovating your pool, your Mondial Piscine dealer will be able to offer you an enclosed pool, combining pool security, temperature maintenance and swimming in all circumstances.