Débord'Ô, the infinity pool I Dimensions 4x9m
I PVC armé gris – Nova Concept (Suisse)
Débord'Ô, the infinity pool
Choosing an infinity pool allows you to play with vanishing lines, vegetation and the immediate landscape, as well as the horizon! You can compose a unique space with a magical infinity waterfall effect that is always amazing!
An elegant pool
The infinity pool is the ideal solution to insert your body of water into an environment that is dominated by the horizon. Whether it is by the sea or facing an open landscape, the infinity pool adds unparalleled depth to the view.
Water flows over one, two, or three sides of the pool, creating a beautiful water feature.
Lots of options
Mondial Piscine offers several wall heights, from 1.20m to 1.80m
Possible types of bottom for your future infinity pool:
Trois types de fonds possibles :
Flat bottom
With a plunge pool
Mondial Piscine offers you a custom-made infinity pool that will meet all your expectations and desires. Have a look at our various infinity swimming pools. If you would like more information about our infinity pools, or if you simply want a price estimate, don't hesitate to request a quote online: it's completely free!
Pro Point of View talks about the infinity pool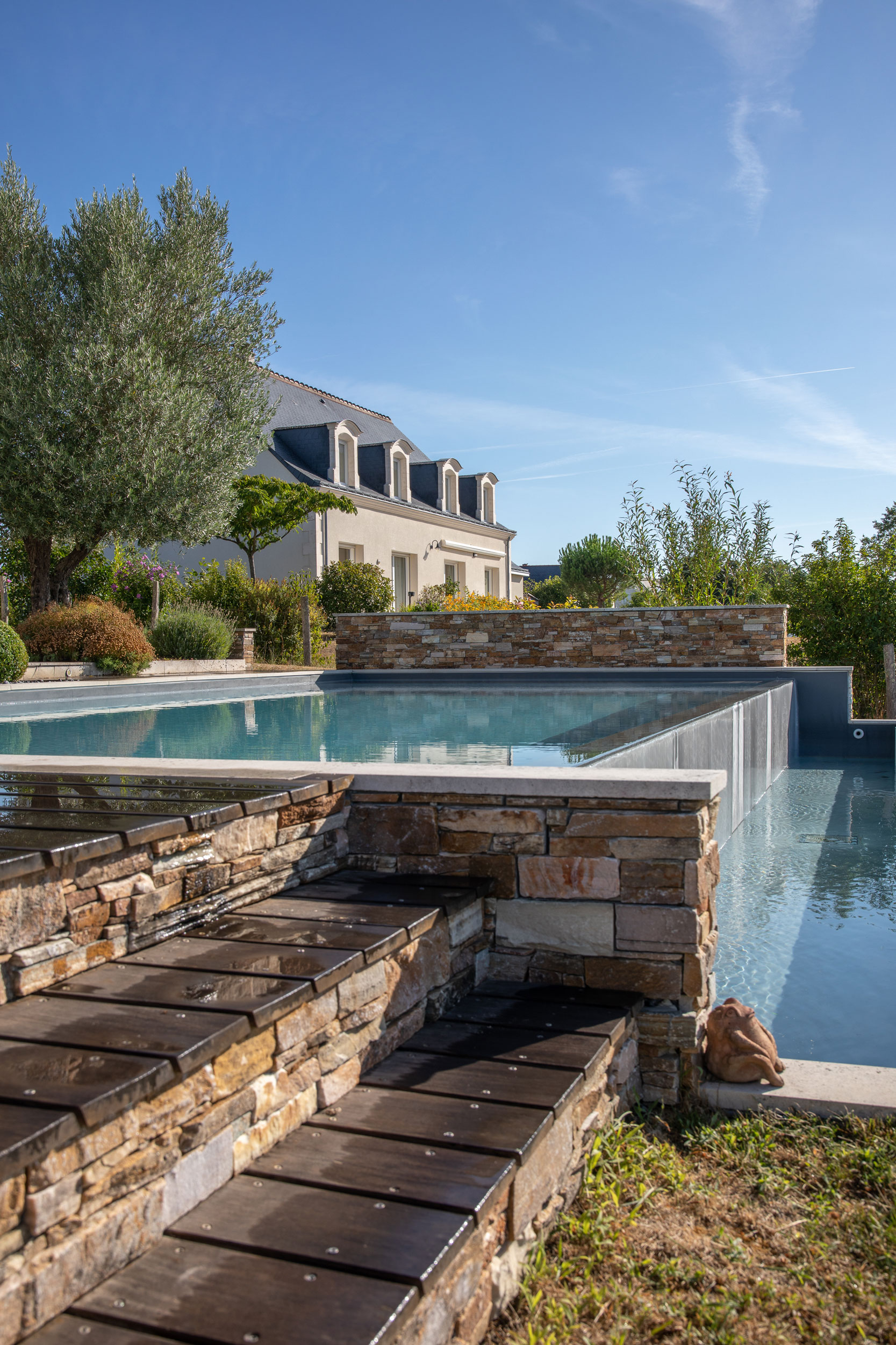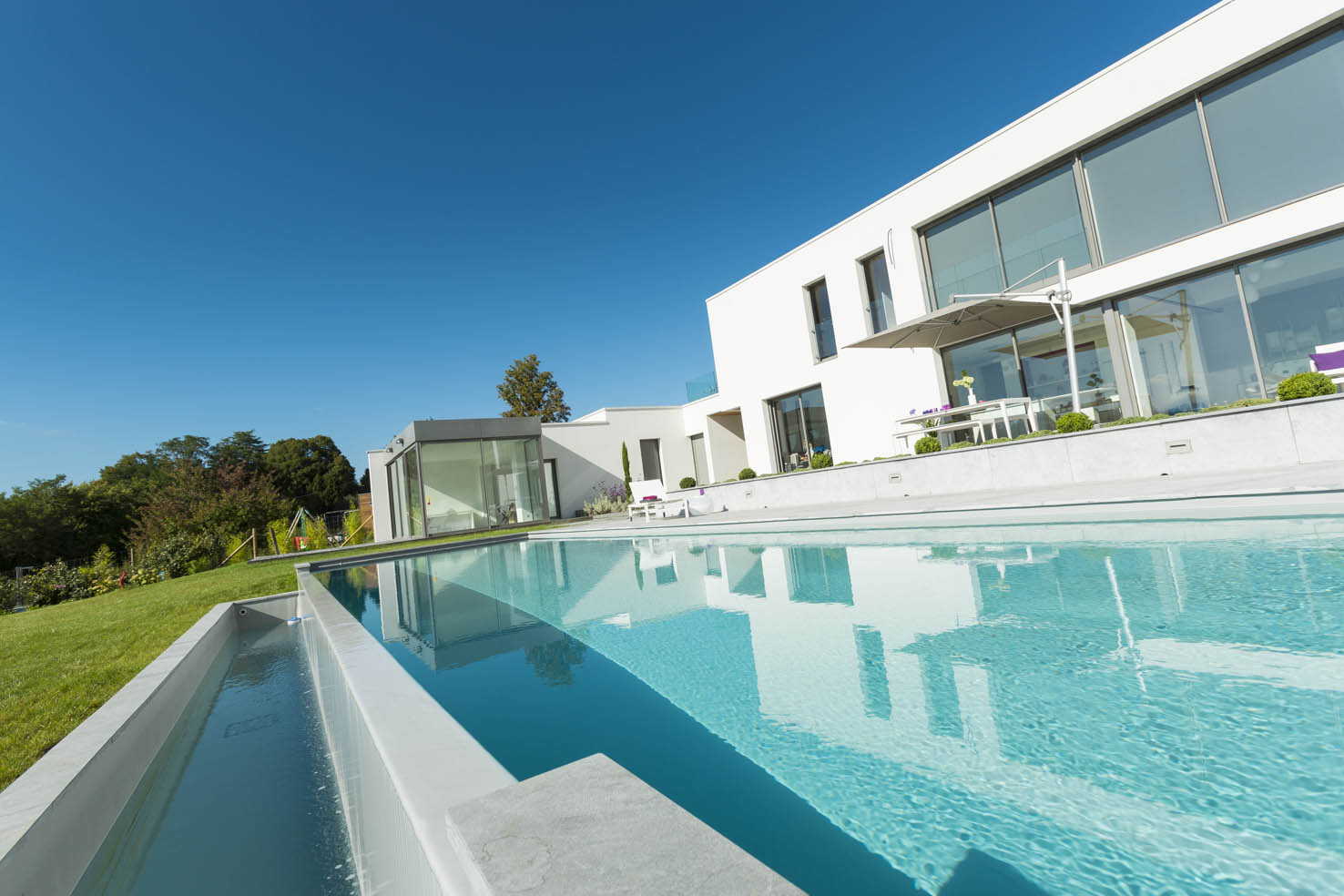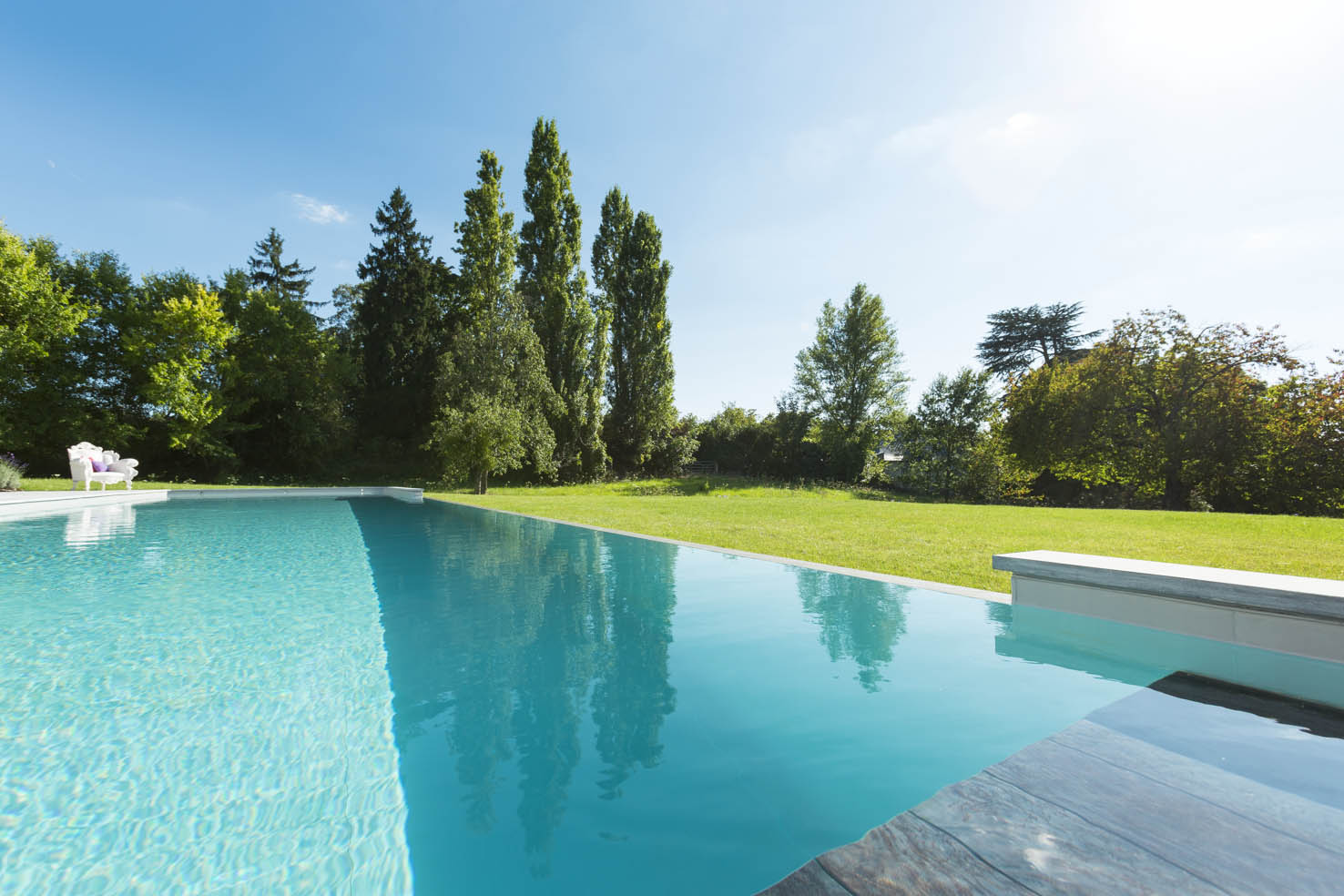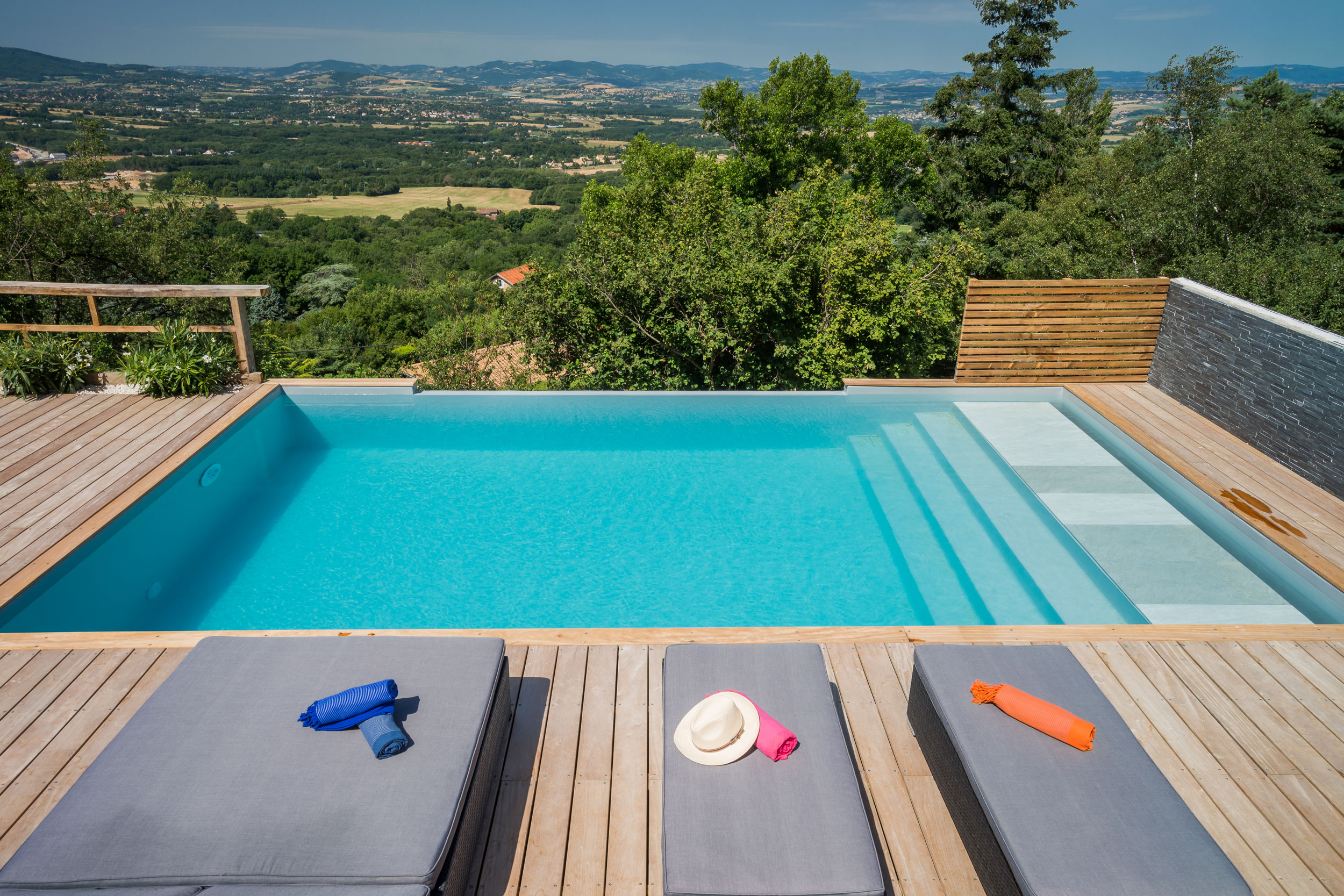 Piscine à débordement 7,20 x 4 m
PVC armé Gris clair
Crédits : Franck Prost