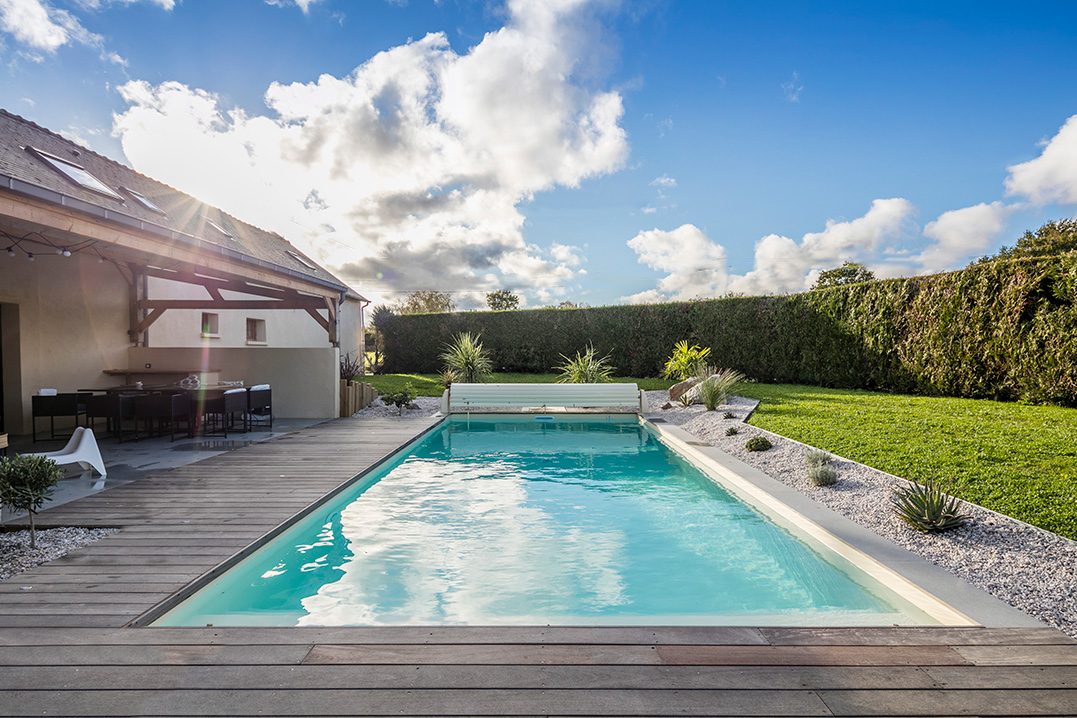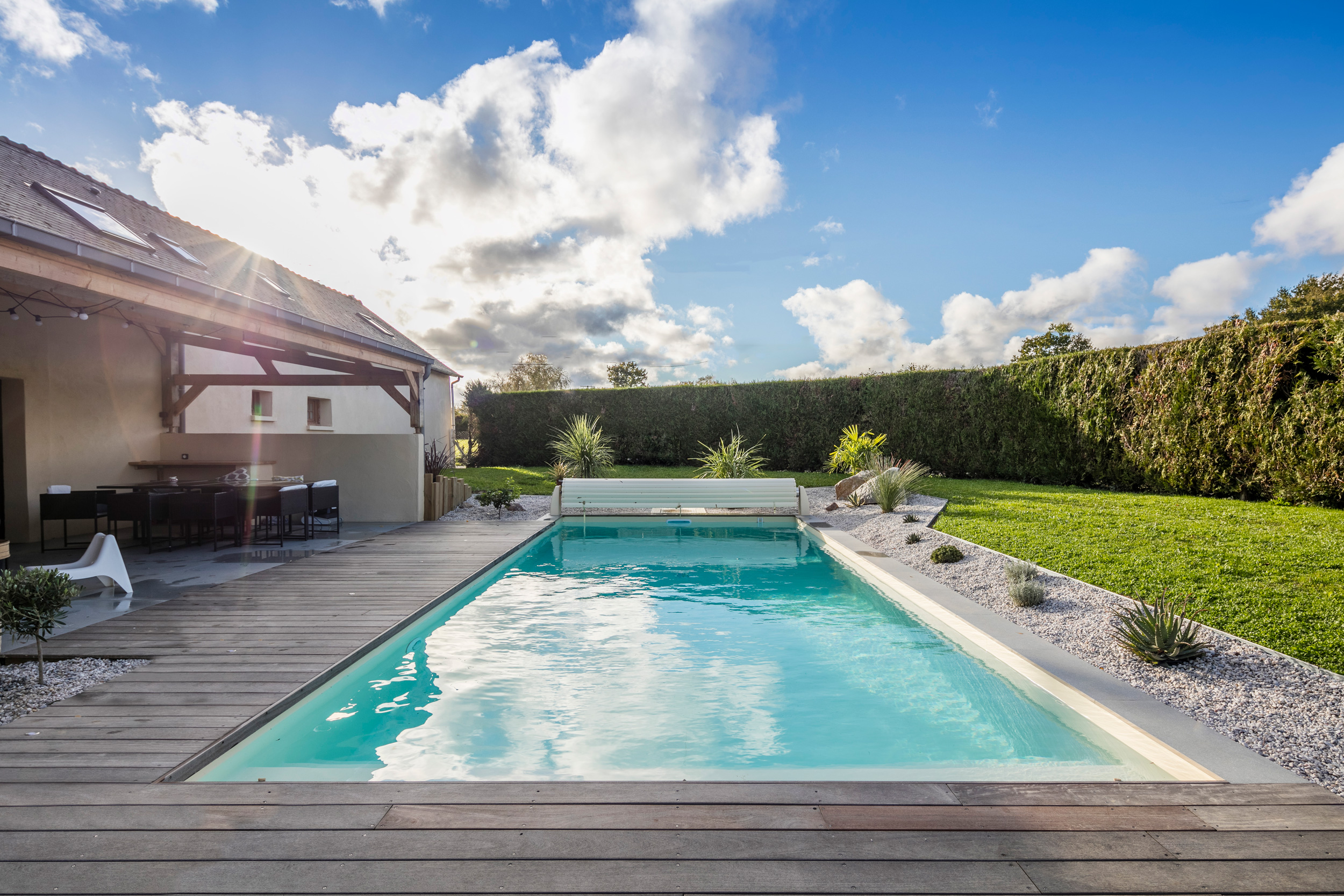 Traditional pool
Dimensions 4x9m | Sand liner
The flat bottom can be combined with all pool shapes, allowing you to have a uniform depth throughout your pool. It will be ideal for swimming (depending on the type of swimming) and suitable for water games.
For young children, you can always choose one of our staircases that has a paddling pool, or go for a Convivi'ô bottom.
Mondial Piscine's flat bottom pools are between 1.20m and 1.80m deep, and they are available in many shapes.
The advantages of a flat bottom
Safety for children
Flat bottoms are safer for children. As they grow, they will be able to take advantage of the pool's depth and have space to play ball games and do other water-based activities.
Be careful to make them aware that they should not jump and risk bumping into the bottom, and above all, you must ensure constant supervision by a responsible adult.
A pool that is easy to install
This category of pool also has the advantage of being easy to install, and can therefore be sold as a do-it-yourself kit. Ask our pool specialists for advice.
Easier maintenance
As it has fewer edges, less dirt settles in the corners of the pool. Also, your automated pool cleaner will clean the bottom and edges more easily.