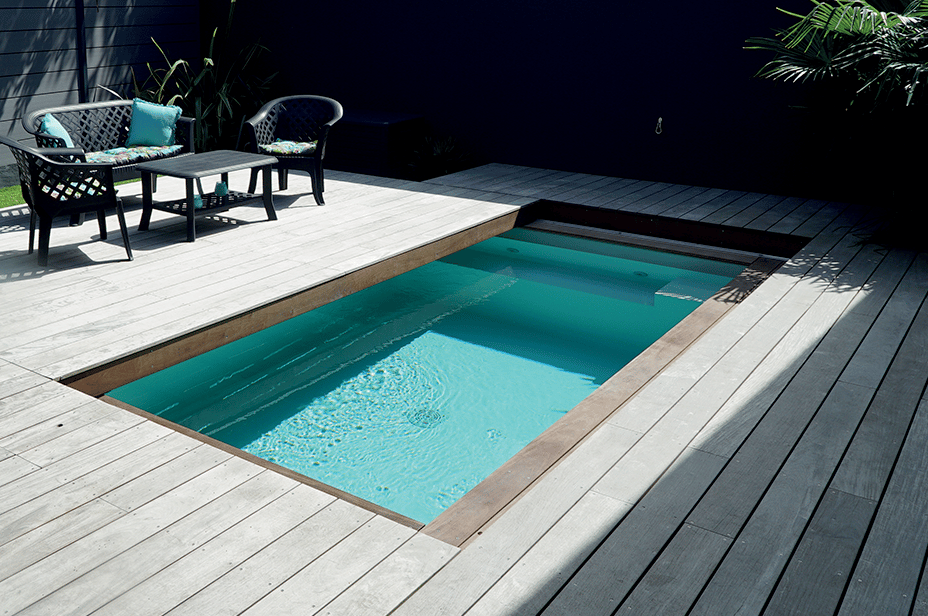 Mini'Ô – 2,50 x 4 m – Ceramic Stoneware Covering
Mini'Ô, the mini-pool
The 3-in-1 rectangular in-ground pool. A swimming pool, a counter-current swimming pool and balneotherapy, all at the same time... Practical: small in size, it does not require works authorisation* (≤ 10m²).
It is small, 4 x 2.50 m – that's what makes it special. So it will definitely fit in your home! It combines simple relaxation in its balneo comfort area, with its powerful counter-current swimming option, for those who are into sports.
It fits in anywhere!
It can be easily integrated into a small space, and it has all you need to be won over:
Bench with 40 cm of water
Reliable technology, with MX75 integrated filtration
Balneo relaxation equipment, bench with 4 hydro-massage nozzles and counter-current swimming with the push of a button
Lighting with a coloured LED projector
Stainless steel ladder
75/100° liner, colour options according to the colour chart
Pre-equipped to allow a future heating system (heat pump, optional electric heater, etc.) to be integrated
2 wall heights for a personalised bottom
For safety: an optional fence or movable floor…
* excerpt from Article R421-2:
Are exempt from any formality under this code, because of their nature or their very small size, except where they are located in a protected area or a classified site or there are specific local provisions (Local Urban Planning): Pools with a surface area of less than or equal to ten square meters.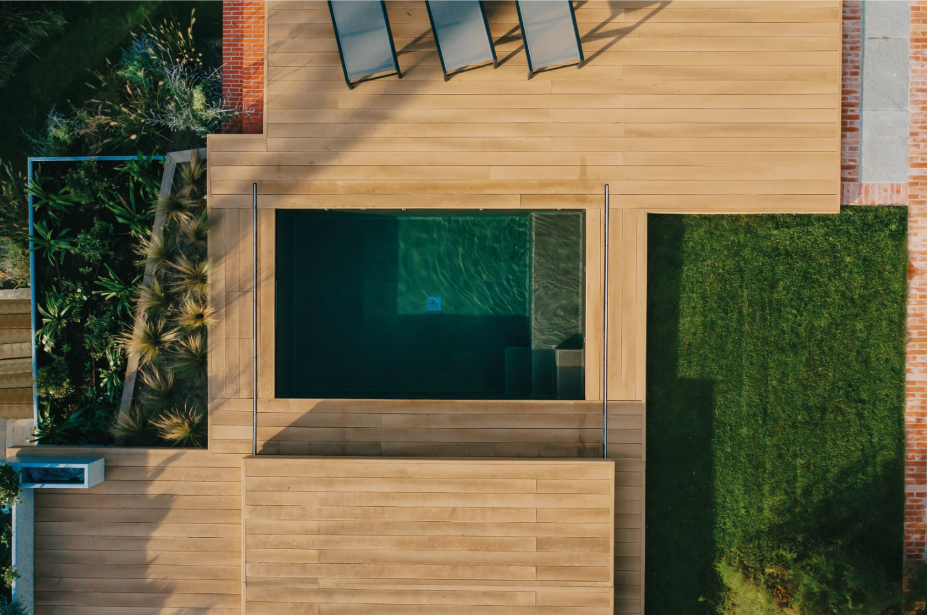 Mini'Ô – 2,50 x 4 m – Revêtement Grès Céram