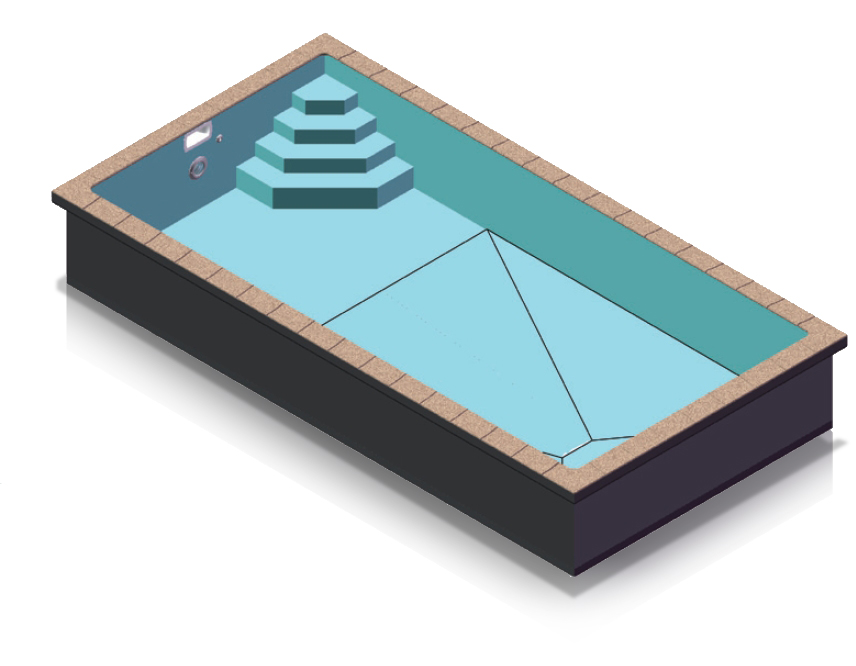 The swimming pool with diving pit,
for sportsmen and women

>
Les piscines avec fosse à plonger (appelées aussi piscines avec fond en pointe de diamant ou tronc de pyramique) comportent deux parties : une première avec un fond plat et une seconde avec la fosse. La fosse peut également être creusée en forme de fond curve (appelé aussi fond cuillère).
Mis à part pour le modèle Convivi'Ô, tous les modèles Mondial Piscine sont compatibles avec la fosse à plonger. Vous pourrez ainsi bénéficiez d'un fond plat pour les enfants ou le loisir ainsi que d'une fosse pour une nage sportive, des plongeons sans risque.
Les avantages
Adaptée à une pratique sportive dans le bassin
Les piscines équipées d'une fosse à plonger sont totalement adaptées aux personnes désirant une profondeur de bassin assez conséquente.
D'autre part, le premier niveau à 1m10 permet de conjuguer les plaisirs et d'avoir pied pour les jeux de ballon par exemple. La piscine paraît plus grande.
Les inconvénients
Une construction plus complexe
L'installation de ce type de fond nécessite l'intervention d'un professionnel pour tous les travaux de terrassement.  De plus, le liner peut coûter plus cher s'il implique davantage de découpe au niveau de la fosse.
Le point le plus profond du bassin sera plus long à chauffer.