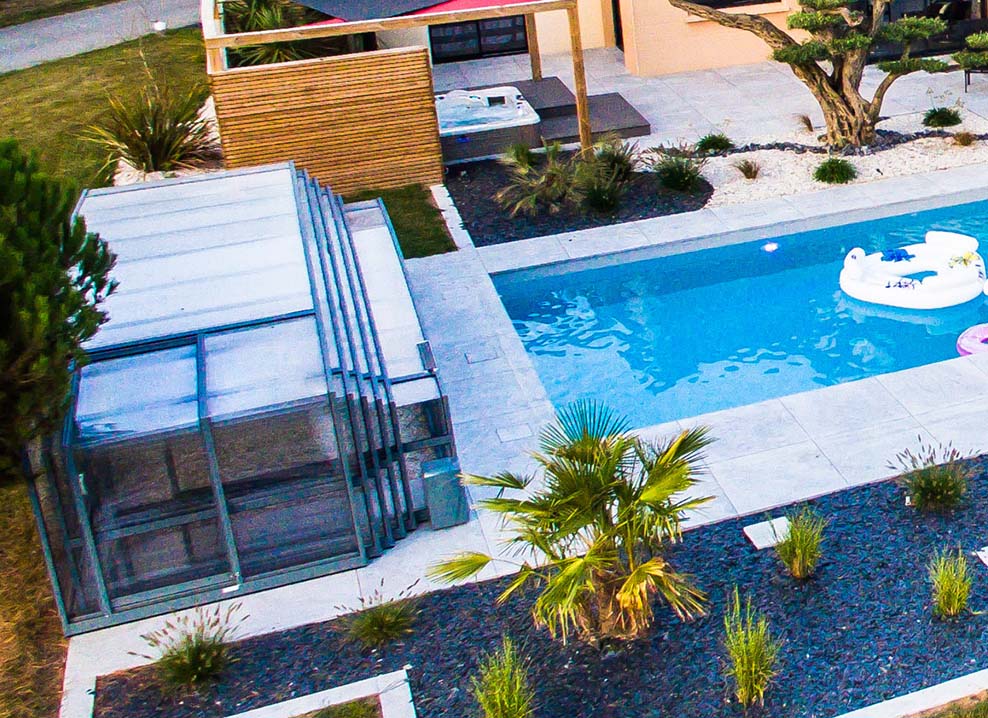 What type of swimming pool to choose?
Vous avez décidé de réaliser votre rêve mais vous ne savez pas quelle piscine choisir ? Pas de panique ! Mondial Piscine vous aiguille pour trouver le type de piscine qui vous convient, entre piscine enterrée, piscine intérieure ou encore piscine sous abri.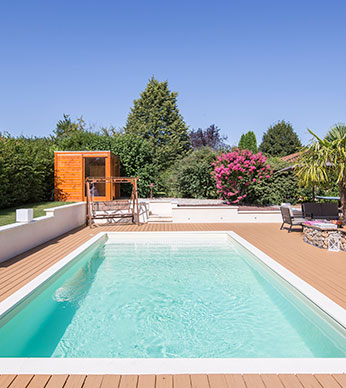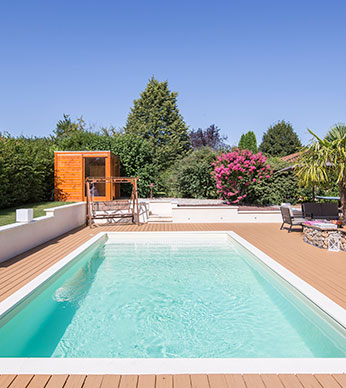 Les piscines enterrées
Vous recherchez une piscine personnalisable à souhait ? Choisissez une piscine enterrée et laissez libre cours à votre imagination ! Forme de la piscine, équipements, dimensions, couleur du liner… Vous pouvez adapter votre bassin selon vos préférences. Il faut savoir qu'une piscine enterrée dans le sol s'adapte à tous les terrains et vous permet divers aménagements extérieurs de votre jardin.
Par ailleurs, les piscines enterrées sont bien souvent les plus esthétiques, les plus solides et les plus durables. De plus, une piscine creusée apporte une belle valeur ajoutée à votre maison.
Mondial Piscine vous propose ainsi différentes piscines en béton et enterrées. Classique, couloir de nage, à débordement, avec escaliers : par quel type de piscine allez-vous vous laisser séduire ?